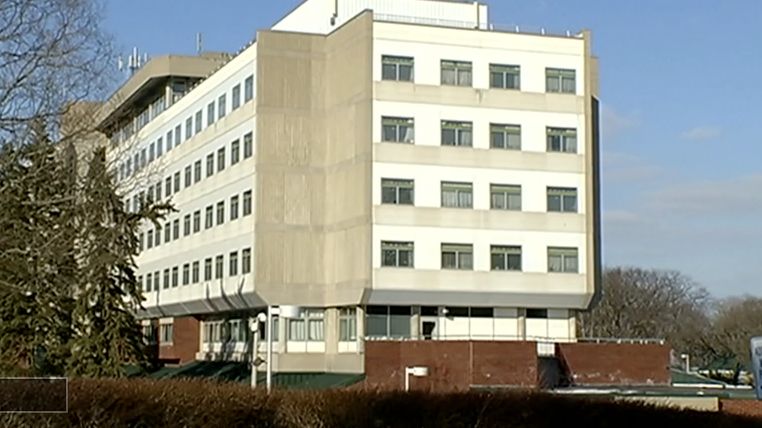 Julie Warner's grandmother lived for one year in the Van Duyn Center for Rehabilitation and Nursing.
"She'd be there in the cafeteria and there would be other people there. They would talk to the staff and they would be like, 'I know Laurel.' She was a certain type of personality that people recognized," Warner said.
The nursing home has a one-star rating overall and two stars for staffing from the Centers for Medicare and Medicaid Services.
"It was the only place we could get her in because she had to come straight to the hospital. We weren't super happy about that, but it was our only option, really," said Warner.
Warner says her family tried to be at the home as often as possible, out of concern for the quality of care.
"It makes me really sad because not everyone has someone who can come in there and advocate for them," said Warner.
When she saw the conditions her grandmother was living in, she started to ask people for donations.
First, Warner bought arts and crafts supplies for her grandma and others. Soon, family and friends started donating money for additional supplies, and buying products and sending them to Warner.
Warner dropped off the donations until 2020, when no one was able to visit.
"Those are lives and they're just kinda setting them in a room and putting them away. Putting them on a shelf, you know? And those are people's family members. And I don't think it's fair," said Warner.
Warner's grandmother left Van Duyn in early 2020 and died shortly thereafter. But she continues to collect donations.
"You can join my Facebook page. It's Van Duyn Nursing Home donations," Warner said. "You can reach out to me with a Facebook message there. Contact me there and we can set something up."
Spectrum News 1 reached out to Van Duyn for comment on the Centers for Medicare and Medicaid Services rating, but has yet to hear back.