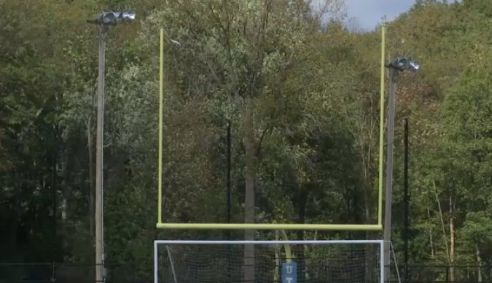 It's football season, but a number of kids in the Mohawk Valley won't have a chance to play Pop Warner this year.
Ava Cisson-Wright, president of the Utica Bulldogs Pop Warner team, says local referees are refusing to work Bulldogs' games, along with associations in Rome and Oneida.
She says she was told it's because of poor behavior by spectators.
Cisson-Wright feels it's unfair because she says while people are very vocal at Bulldogs' games, there haven't been any physical altercations this season.
The Bulldogs' president says aside from trying to find referees from another area, they don't have many options.
"We're looking into trying to maybe have the three of us just kind of play each other just to keep the kids on the field. It wouldn't be competitive. It wouldn't be refed. Don't know what we can even do as far as that, but all three of the associations are trying to work together to figure out what we can do to try to keep these children on the field," Cisson-Wright said.
Spectrum News 1 reached out to a member of the Mohawk Valley Chapter of Certified Football Officials for comment, but have not heard back yet.
The situation has presented another challenge, according to Cisson-Wright.
Parents are asking for refunds, but registration money has already been spent on necessary expenses.