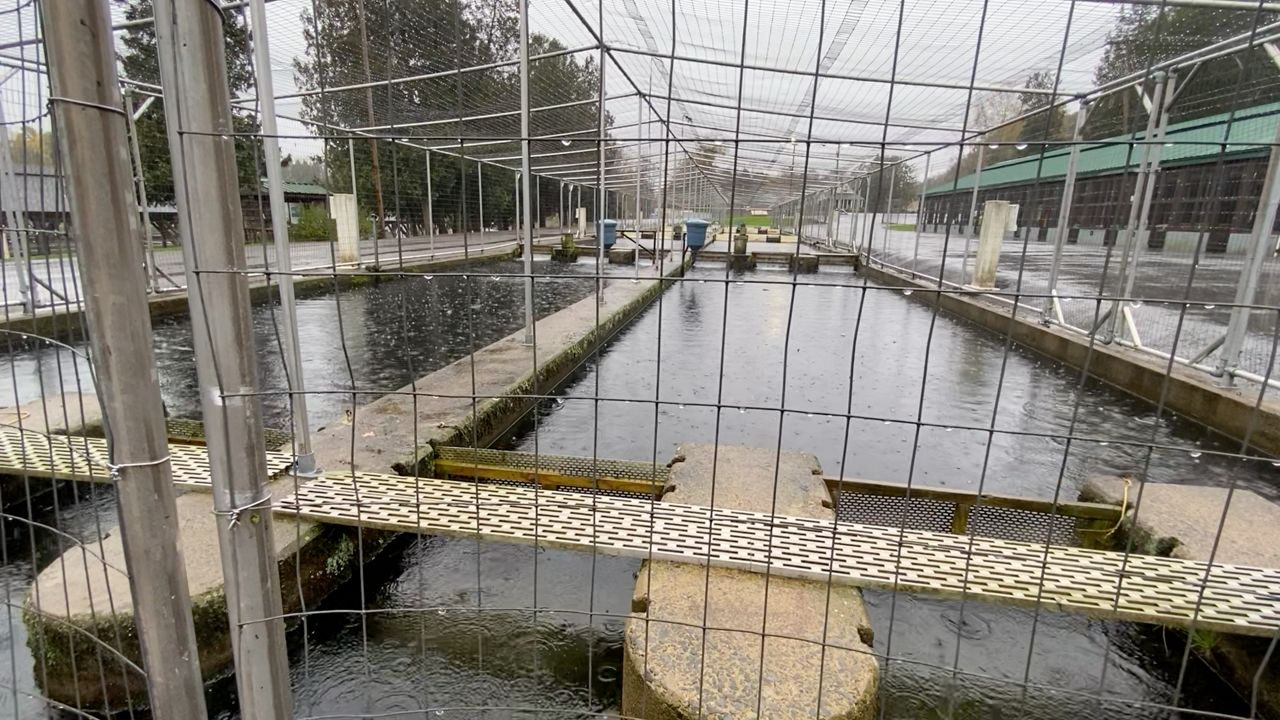 August's flood affected many areas, including the city of Rome where the Rome Fish Hatchery saw significant effects of rising waters. According to hatchery officials, about 80% of its fish were lost when flood waters washed them away. 
Michael Sicley manages the Rome Fish Hatchery.
"Hearing the stories of people catching the fish is really fun and I just enjoy being outside," he said.
He says they raise 650-700,000 trout a year, releasing them across the state in the spring.
Sicley says their ponds were all underwater on August 19, when the area uncharacteristically flooded. Thankfully, he says water receded a short time later, and for the most part, the fish stayed put.
"As long as we didn't walk by the ponds, they stayed down below," Sicley said. He also said the trout stayed low because the incoming water was too warm for them.
Sicley says 21,550 fish, about 80%, of the fish in their ponds were lost.
"It's kind of gut-wrenching because you spend so much time raising those fish to get to that size, but in the scheme of things, it's not going to have an effect on this year's upcoming stock or anything like that," he said.
Sicley says fish were found in all of the ponds on the NYS DEC's site, including ponds that usually don't have fish, but staff were able to get them out. Sicley also says a lot of infrastructure was lost, but is thankful things weren't worse.
People are welcome to visit the Rome Fish Hatchery, however, the indoor facilities such as the visitor center are not open due to COVID-19 concerns.