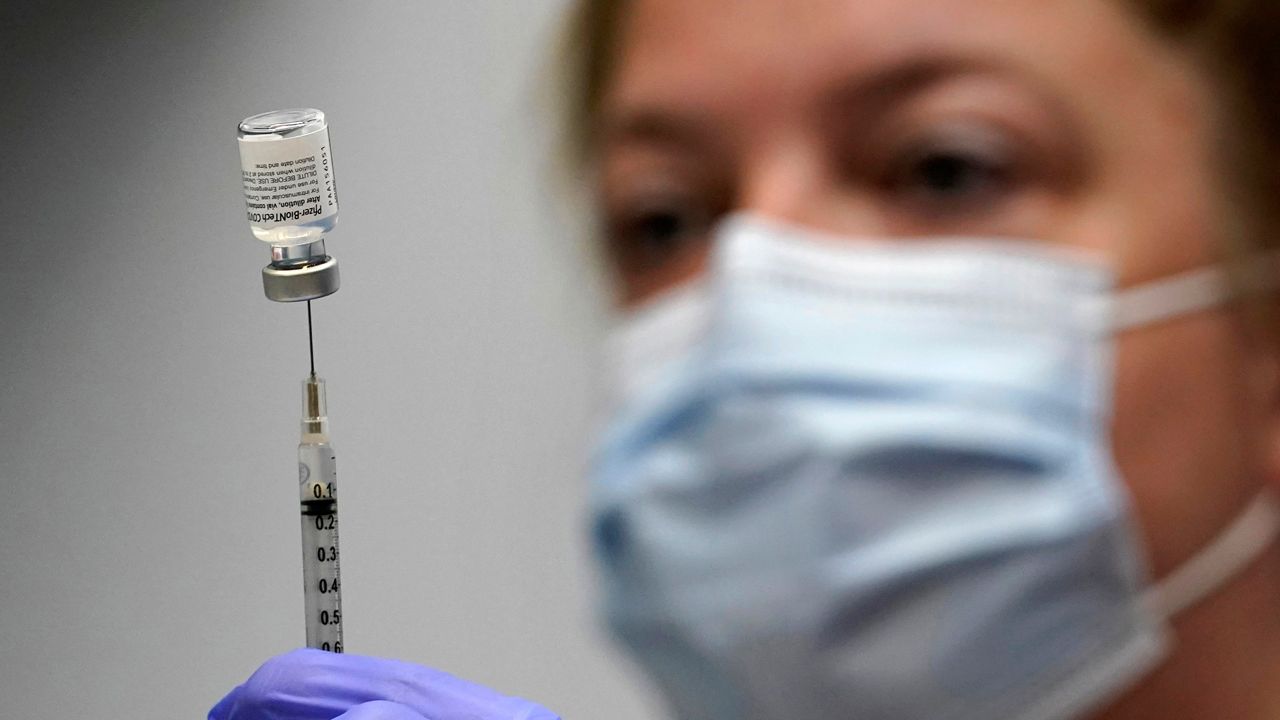 Onondaga and Oneida counties will be adding booster shot clinics for eligible residents starting this week, according to a release from the county executives Tuesday.
"While we still continue the push to get our county residents fully vaccinated against COVID-19, we must now also make sure that at-risk residents who have been vaccinated already remain protected through booster doses," Oneida County Executive Anthony Picente said. "Several groups are now eligible to receive these boosters and county government will be administering doses beginning this week."
The announcement follows a recommendation from the CDC for booster shots to be available to high-risk parties who have already received a full set of the Pfizer vaccine. To find out if you are eligible for a booster shot, click here.
Booster clinics will be held Thursday, Sept. 30 at Griffiss International Airport in Rome and Friday, Oct. 1 at Mohawk Valley Community College Jorgensen Center in Utica.
To make an appointment for Thursday's clinic, click here. To make an appointment for Friday's clinic, click here.
Additionally, if you're still looking to get your first doses of a COVID-19 vaccine, the new Boost OC Vaccination Incentive Program is underway in Oneida County with a participating clinic happening later this week.
Only one vaccine clinic will be held this week as part of the program, which is in place from health officials to encourage people to get their shot.
It'll be held Thursday at the county health clinic in Utica on Elizabeth Street.
In Onondaga County, a Pfizer booster clinic will take place at The Oncenter this Thursday from 10 a.m. to 3 p.m. The clinic is done in partnership with Kinney Drugs. Registration is required and can be made here.
"Onondaga County will continue to use every resource at your disposal to ensure that eligible residents can receive their Pfizer booster shot. The science has been clear, getting vaccinated and the booster not only helps protect you, but is critical as we work towards recovery," County Executive Ryan McMahon said. "Thank you to our partners at Kinney Drugs for their assistance in this effort and to the frontline workers helping to make this possible."
You can make an appointment online at ocgov.net. If you don't have an appointment, walk-ins are also welcome.