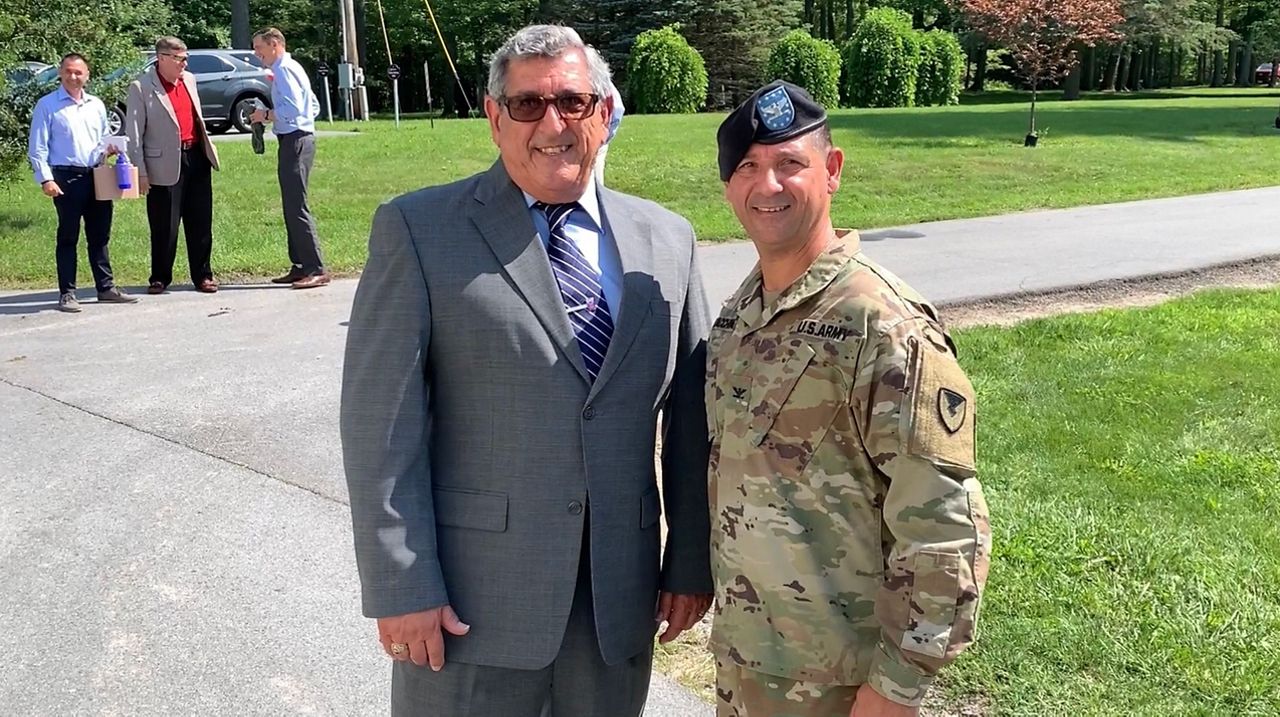 The job of a Garrison Commander on Fort Drum is an important one. Serving under the Commanding General, the Garrison Commander is essentially the mayor of Fort Drum — ensuring the installation is ready for not only soldiers and the mission, but their family members as well.
Drum's newest Garrison Commander knows that better than perhaps anyone, having watched his father serve on Drum decades ago.
"This morning, Col. Jeffrey Lucas will relinquish command of the United States Army Garrison – Fort Drum to Col. James Zacchino Jr.," an announcer said before a special ceremony where Zacchino became Fort Drum's newest Garrison Commander.
"To be here, honestly, it's like coming home. Being a military brat, and then serving in the Army, this is the place I've lived at the most," Col. Zacchino said of returning to Fort Drum.
James Zacchino Jr. remembers back in the 1980's when he was hitting the soccer fields at Thousand Islands High School near Clayton. His father was a 1st Sergeant in the United States Army, serving on Fort Drum.
Being that 'military brat', he also remembers wanting to be just like his dad, and to wear an Army uniform.
"Being able to follow in my dad's footsteps and then none the less being able to do here it on Fort Drum multiple times, is a phenomenal experience," he said.
Zacchino's history on Fort Drum truly is special. Not only as a kid, but he was here in 1997 as a Cadet and then again for five years, 2008-2013, as the chief of logistics for the 10th Sustainment Brigade. Now he's here as the Garrison Commander, fulfilling his dream and leaving his dad beaming.
"He's starting where I ended. That's a great honor for him to take over as a Garrison Commander," 1st Sgt. (retired) James Zacchino said of his son. "We're awful proud of him."
"He's my dad. He's been that role model, that father figure, what I always aspire to be. So if I could be half of that at the end of my lifetime, I will have been more than successful," Col. James Zacchino Jr. added.
Of course, his father, his family and everyone here on Fort Drum, knows he's already there. James and his wife, Maria, have a young son named James. James says he has already begun to show him life in the North Country.