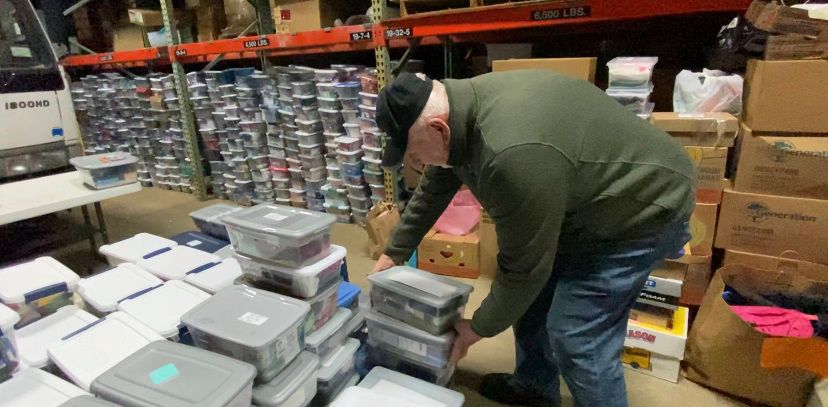 Endwell United Methodist Church member Tom Scheibner unloads his overflowing pickup truck, filled with items that will help thousands of people across the country.
"These came from the conference center in Syracuse. That was a drop off point for churches," said Elsa Bingel, Endwell United Methodist Church Member.
The church is collecting donations from all across New York state, with the goal of supporting a mission hundreds of miles from home, and it's items many may not think to donate.
What You Need To Know
The church has been hand-delivering the boxes since 2016 when the original organizer become ill
Donations will support the poorest area of Kentucky, where coal mining jobs have since shut down
Boxes contain personal care items and small crafts for children
"These are more of the shoeboxes which is essential needs, toothpaste, wash clothes, combs, daily care items," said Scheibner.
Scheibner and a crew from the church gather these shoebox donations, and load up two large box trucks, before making a 12-hour trek to the Red Bird Mission of Kentucky. This church was once just a collection site, but when organizers became ill, Dave Alexander stepped up.
"They gave me some ideas and said think about it and I called them back that night saying I would do it, just because to me it's just very important that we can give to somebody else," said Dave Alexander, donation coordinator.
The donations are headed to the heart of what was once coal mining country in Kentucky. Today, with the mines closed, thousands of people now live in poverty, in what's become one of the poorest areas in the state. It's a mission these church members have stood behind for years.
"It brings people from around the state together and it's just a great feeling of community and k think we need that right now," said Bingel.
"One of the neat parts is when we stop for meals and people ask us what are we doing on the road and we tell them and they're all so appreciative," said Scheibner.
The crew left for Kentucky earlier this week and the delivery arrived Friday to an appreciative community.