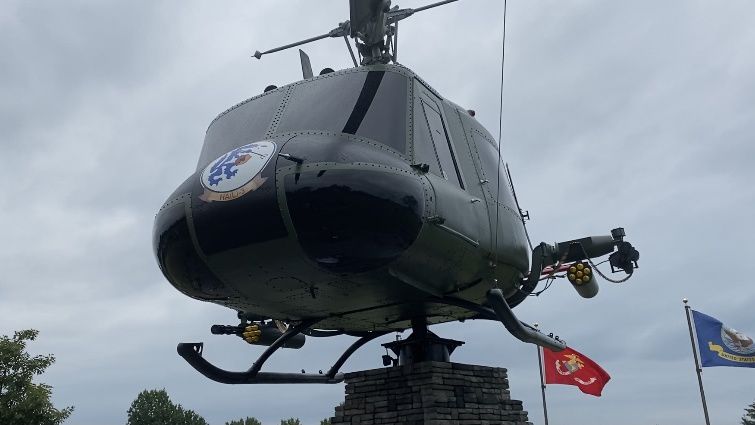 A Vietnam veteran's memorial dedication was held in Rome at Griffiss Technology Park Sunday, marking phase two, which includes a UH1 Huey Helicopter.
"It was restored as a helicopter from a squadron that did see service in Vietnam," said the vice president of the New York State Vietnam Veterans Memorial Fund Mark Jennings. "This actually served its life in the Australian Air Force as a search and rescue helicopter."
Phase two of the memorial involved the restoration of the helicopter that they acquired in 2020.
"We traced back the history of it from when it was built to when it was surplussed out as a crop duster in California," Jennings said. "And then it was sold to a private individual in Missouri. And then we in turn brought it from that private individual before COVID, but had to wait until COVID subsided a little to have it delivered."
And the memorial isn't complete just yet. Jennings says they are planning a special addition to be unveiled on Veterans Day.