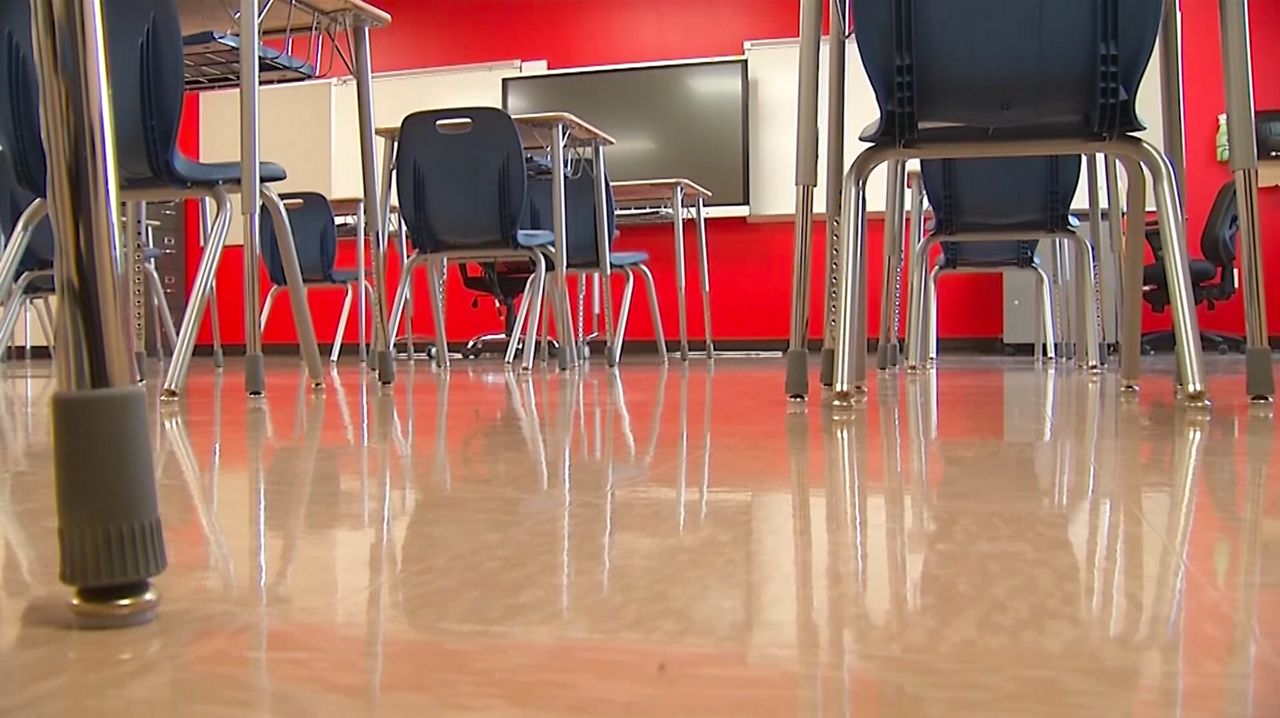 Most families are excited to have their children back to school and closer to a sense of normalcy.
Now, however, they have new concerns: fights, injuries, police responding to schools, closings and early dismissals to try to restore civility.
Why is this happening and what can be done?
Violence in schools across the state is making headlines and schools only recently reopened.
Stephanie Atkins is a mom of four, including two that attend Syracuse High School. On Monday, she got the call no parent wants.
"My daughter explained to me a girl hit her, and then she was jumped by three other females," Atkins said.
She said her daughter, a 10th grader, was injured in a school fight this week.
"I don't feel her being safe with her being in school," Atkins said.
She says the reason goes beyond the occasional school fighting from the past.
"This just stems from being out of school, with the pandemic," she said. "Everybody in an uproar, all of this internet beefing and everything going on, so everybody is just wild."
Mental health experts agree there are multiple challenges for students. Dr. Leah Phaneuf is the integrated health clinical director at Liberty Resources.
"Shifting out of the summer, which is pretty stressful in terms of transitioning for kids in general, we're also shifting out of this remote work that so many of the students have been involved in, so you're just kind of adding layers of stress," Phaneuf said.
She said kids are transitioning back to rigid schedules, teachers' rules and navigating the social world all over again.
"They're bumping into kids in the hallways and they're having to almost re-learn how to be in that world again," Phaneuf said. "The academic demands are looking different. They're sitting for longer periods of time."
She adds teenagers are struggling with the unknowns that remain due to the pandemic, which creates additional stress.
"For some of those kids who aren't as socially savvy, they're more stressed now, too. So you have to think of individual differences. This is affecting everyone differently," Phaneuf said.
She says teenagers are naturally more reactive than other age groups.
"That frontal lobe is still developing, so that reactivity and impulsivity are still there and that part of the brain is still developing," Phaneuf said. "So when you add stress, say anxiety, depression, to that, those skills are harder to use. It makes sense that we're seeing more right now."
She offers reminders of solutions that can help reduce the stress that teens are under.
"Teenagers can be challenging to talk to at times," Phaneuf said. "You get a lot of 'how was your day?' simple responses of 'good, fine, OK, leave me alone,' but it's important to keep talking. Let them know this is a hard time."
Don't forget some of the basics of parenting.
"Think about structure, routines," Phaneuf said. "That's really important and settling for kids. Pay attention to health, sleep, eating. Help them to get back into some of those normal routines."
"Normal" and safe is the school environment Atkins wants for her daughter, who plans on becoming a lawyer one day.
"If she can't go to that school and get the learning she needs, 'cause she's never in trouble, if she can't get it there, I'm going to have to transfer her somewhere else 'cause that's just too much," Atkins said. "You can't even learn. Stop fighting and get some education."
Experts say it's important to strive to empower youth who may not be able to articulate what stress they are under on their own.