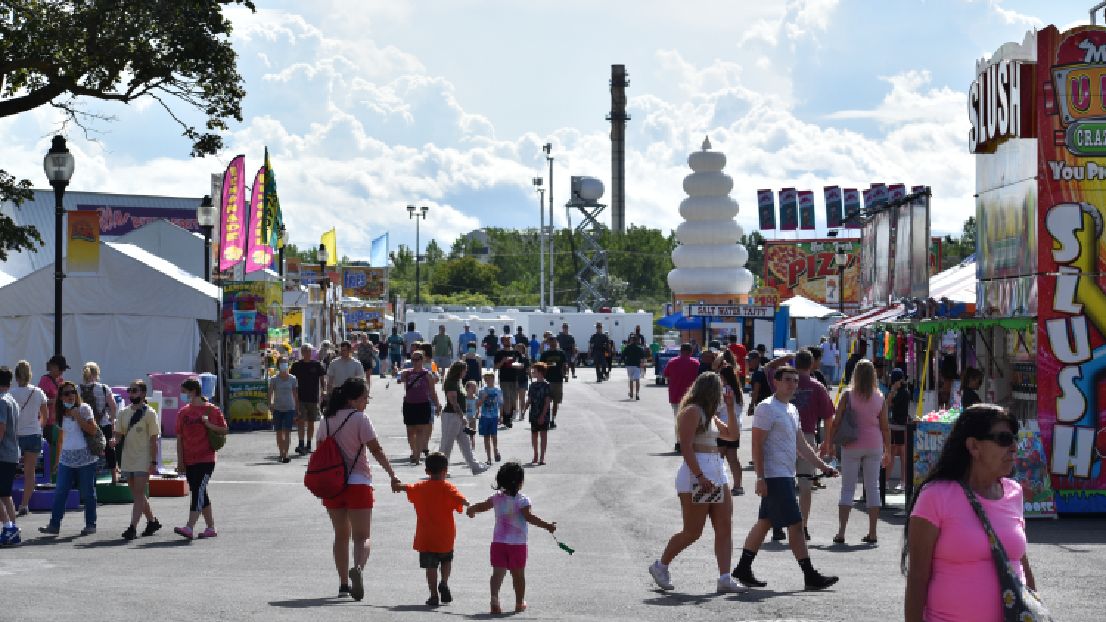 After one year of extending the Great New York State Fair to 18 days and with poor attendance numbers, Gov. Kathy Hochul said Thursday that the fair's schedule will return to its 13-day run.
The 2022 State Fair will run from Aug. 24 to Sept. 5.
The governor's office said the change will allow vendors and fairgoers to avoid conflicts with the state's county fairs that crossed over with the State Fair's schedule this year.
"Returning to a 13-day schedule next year ensures that fairgoers can once again experience all of their favorite shows, exhibits, vendors, and attractions around the New York State Fair while also supporting greater coordination with our county and youth fairs," Hochul said. "This will provide an increased economic benefit to more communities and encourage New Yorkers to experience the best of agriculture and entertainment across the State. We are ready to help and support all fairs, and to do what's best for everyone to enjoy them."
Attendance dropped from 1.3 million in 2019 to less than 800,000 this year.
Other changes could be in the future, too, Hochul said. 
The governor has asked for the state's Department of Agriculture and Markets to increase marketing of county fairs, and to review the New York State Fair's smoking policy. This was the first year marijuana was legal in New York, which allows pot to be smoked anywhere cigarettes are allowed. 
"With this return to a 13-day Fair, we will have additional capacity to boost programming for fairgoers and support our vendors, who are the backbone of our Fair," said Troy Waffner, the fair's director. "This is a decision that will allow us to concentrate our resources and create for 2022 the best Fair possible."